Component selection
Design tips
Characteristics
USB 3.x is the updated version of the familiar USB standard. Through additional LVDS high-speed wire pairs the transmission speed is significantly increased to up to 20 Gbit/s. Thanks to this fact high-resolution video interfaces can now also be implemented with the universal serial bus, among other high-speed applications.
Since higher currents are specified, USB 3.x can also be used as a connection to the power supply. The USB C standard brings a rotationally symmetrical connector and further advantages.
Data Line Filter and Protection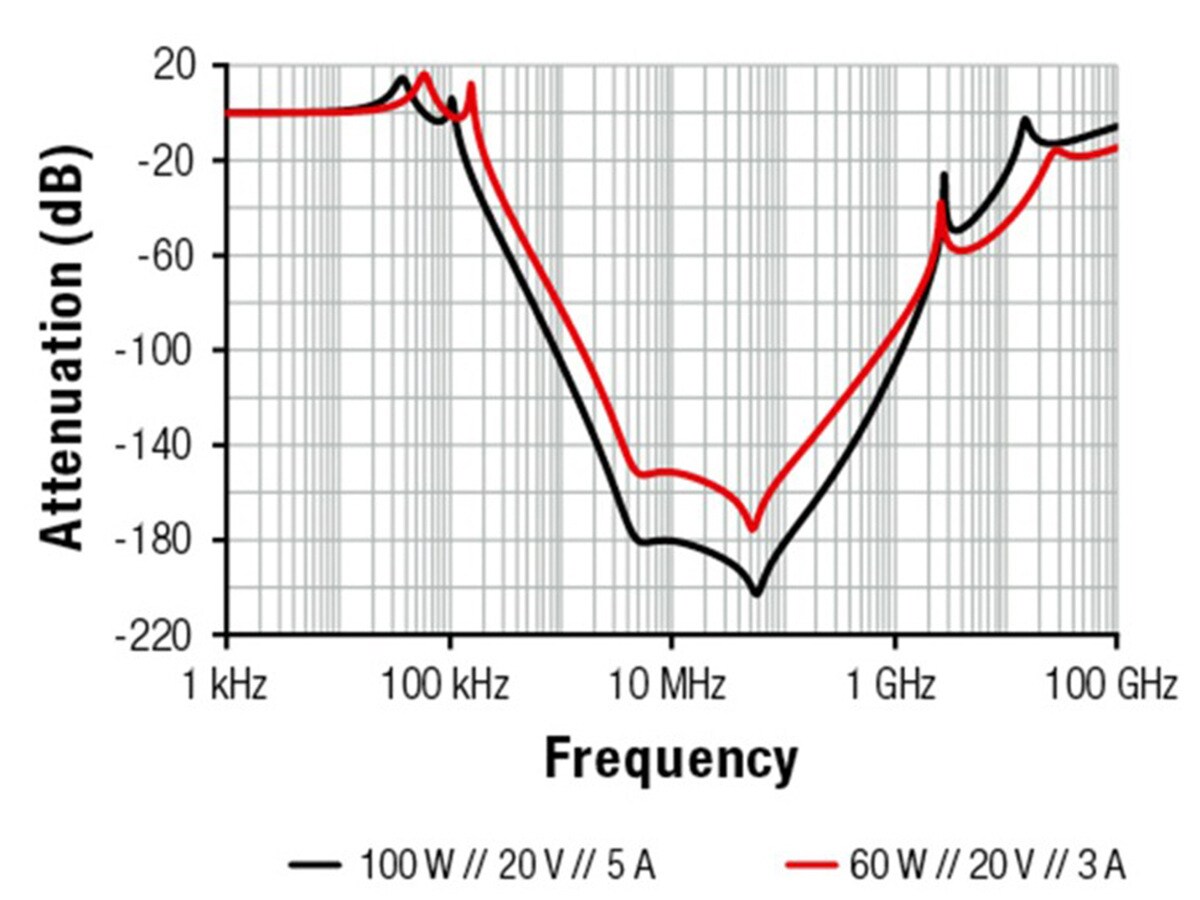 Power Line Noise Attenuation at Full Load
Attenuation up to 200 dB
Ready to implement
Designs for 60 W and 100 W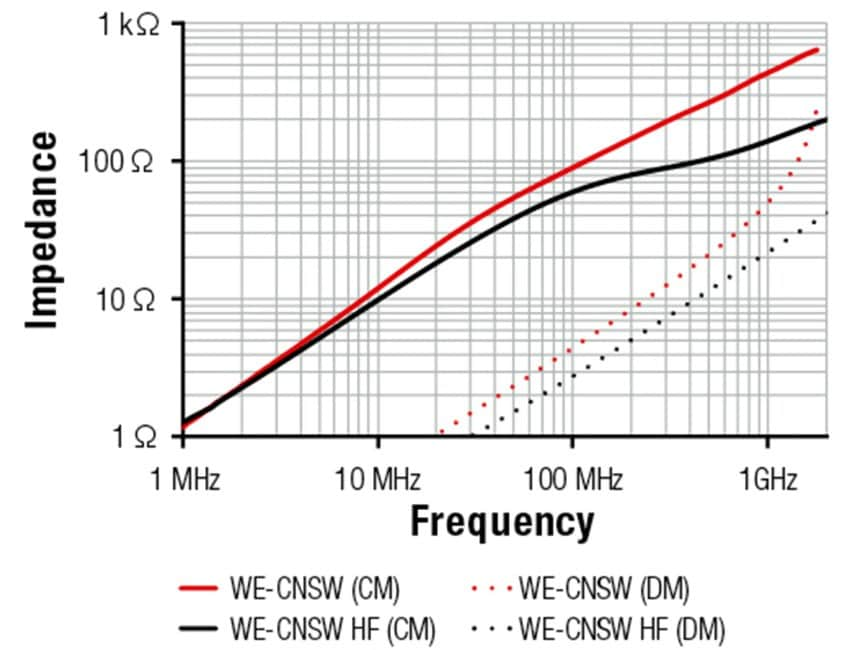 WE-CNSW for SuperSpeed and WE-CNSW HF SuperSpeed+
Current compensated data line filter
High common mode noise suppression at high frequencies
Small influence on high speed signals through winding symmetry
Power Line Filter and Protection
Products for USB Power Delivery 2.0 (Profile 5)
Products for USB Power Delivery 2.0 (Profile 4)
Videos
Würth Elektronik Webinar: USB-C - "from layout to production"
Learn more