Characteristics
Simple design (no transformer design know how required)
LGA-7 package for easy manufacturing and prototyping
Stand-alone solution (CIN and COUT integrated, no external components)
Simple functional isolation for overvoltage protection, avoiding ground loops, ground shift and noise in signal path or sensor systems
Industrial standard package and pin configuration
Low conducted and radiated EMI (compliant to EN55032 class B / CISPR-32)
UL62368 approval
3 solder cycles supported
Applications
Data acquisition
Test and measurement systems
Interface and microcontroller supply
Industrial controls
Products
Order Code
Data­sheet
Simu­lation
Downloads
VIN


(V)

VOUT


(V)

PO


(W)

Short Circuit Protection
VISO


(V)

Type of Insulation
L


(mm)

W


(mm)

H


(mm)

Design Example
Evaluation Kit
Samples

1769205132

SPEC

7

files
4.5 - 5.5
5
1
continuous
3000
Functional
9
7
3.1

Altium 1769205132

1789205132

| | Order Code | Data­sheet | Simu­lation |
| --- | --- | --- | --- |
| | 1769205132 | SPEC | |
Order Code
Data­sheet
Simu­lation
Downloads
VIN


(V)

VOUT


(V)

PO


(W)

Short Circuit Protection
VISO


(V)

Type of Insulation
L


(mm)

W


(mm)

H


(mm)

Design Example
Evaluation Kit
Samples
SILENT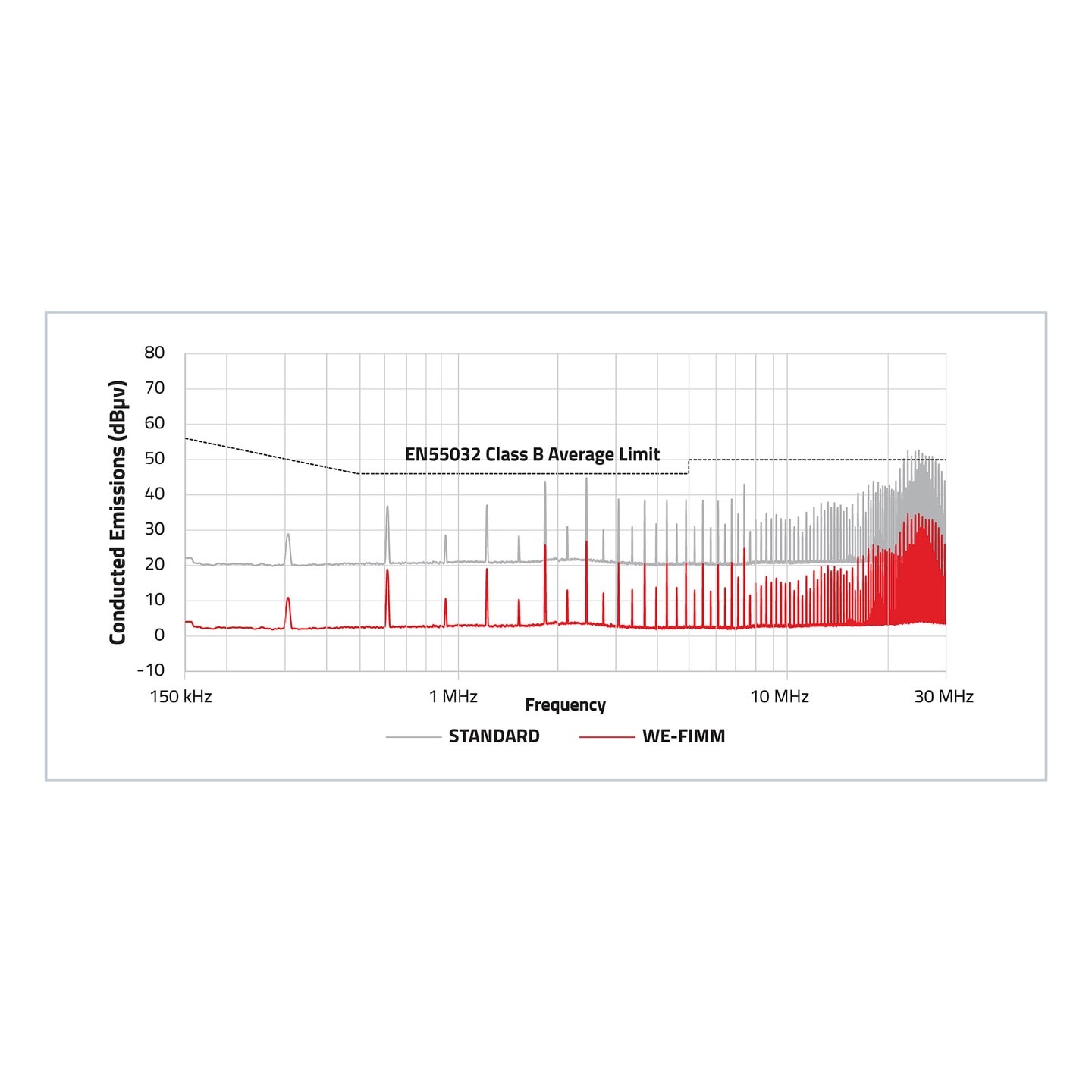 The FIMM module is particularly suitable for applications sensitive to supply interference, such as analog low-frequency circuits and relay-controlled circuits. The low para-sitic capacitance between the primary and secondary sides ensures a high degree of decoupling from high-frequency interference. Furthermore, this low parasitic capacitance mitigates common-mode interference propagation from the primary switching side to the secondary side of the converter.
Compact, Efficient and Robust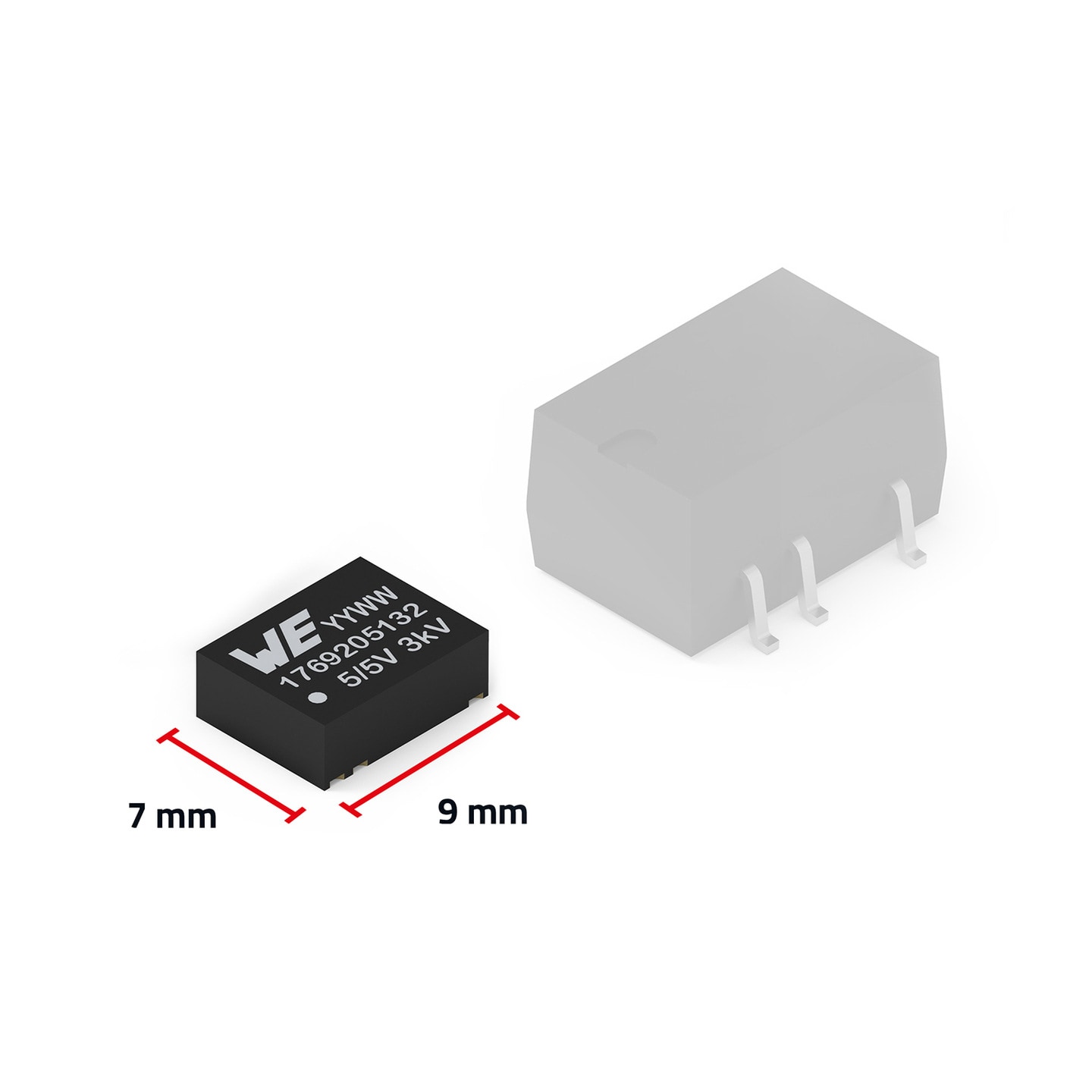 With its compact size the FIMM only needs 50 % of the space compared to conventional SMT-8 Modules. Combined with the functional isolation of 3000 V it is the perfect solution for space-constrained applications in the industrial sector providing galvanic isolated power supply.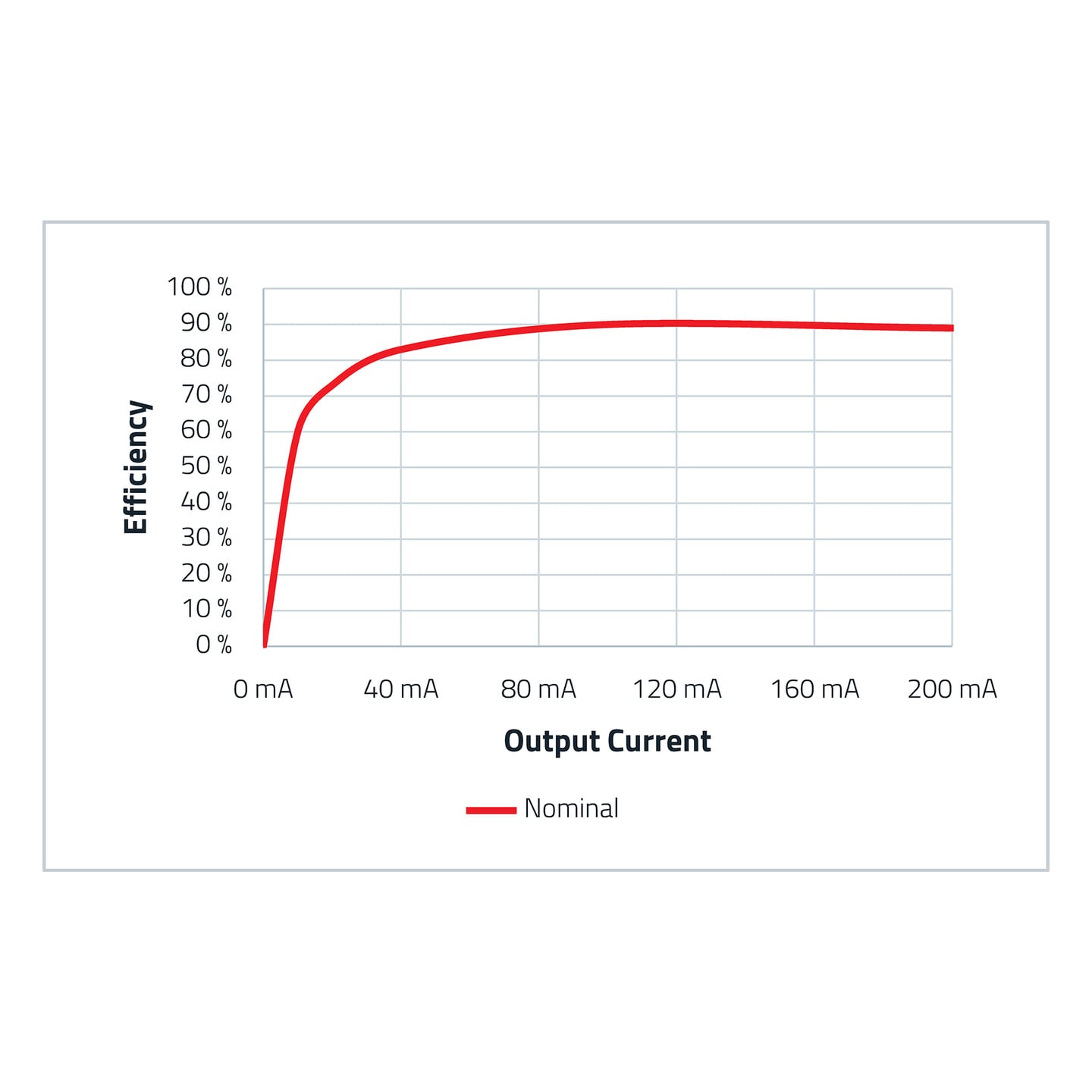 High and stable efficiency over the complete output current range. Due to its high efficiency of up to 91 % it supports a "cool design" and can therefore be used in an operating temperature range from -40 °C up to 100 °C without any derating. With the optimal temperature range for any industrial application and the integration of all core components it is reducing design effort and complexity to a minimum.
Service & Support
Do you have questions or suggestions on the topics of design-in support, PCB layout review, EMC filters or thermal design? We will be happy to help you!
With just a few details, we can answer your enquiry.
Videos
Let`s meet our: MagI³C-FIMM Fixed Isolated MicroModule
Learn more