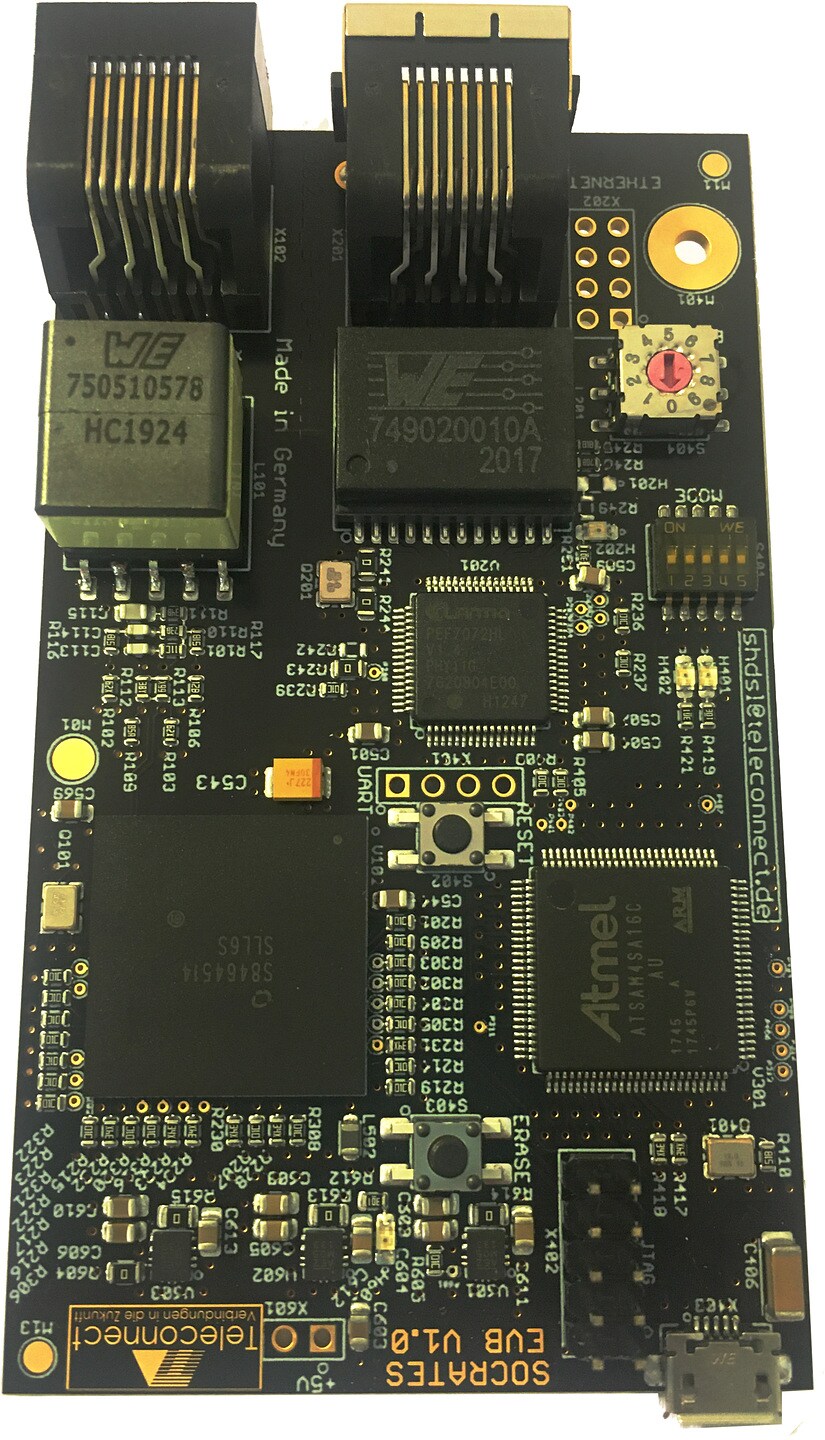 Characteristics
The Intel® SHDSL Evaluation Kit is a kit developed by Wurth Electronics Midcom with Intel® and Teleconnect to demonstrate the capabilities of Intel's® transceiver in SHDSL applications.
The evaluation board included in this kit can be used as an EFM Modem, SHDSL-EFM Module or a Plug & Play Ethernet Extender. It features a selectable bitrate including auto mode and USB EIA232 emulation or TTL compatible EIA232 interface.
This kit includes contains the evaluation board featuring the Intel® chipset, two CAT6 Ethernet cables, a micro USB cable and a Getting Started Guide all enclosed in protective, anti-static packaging.
Applications
Infotainment systems in airports and metro stations
Video surveillance
Vending Machines
Banking terminals
Traffic controls
Industrial communication systems
Business data transfer
Reach extenders and repeaters