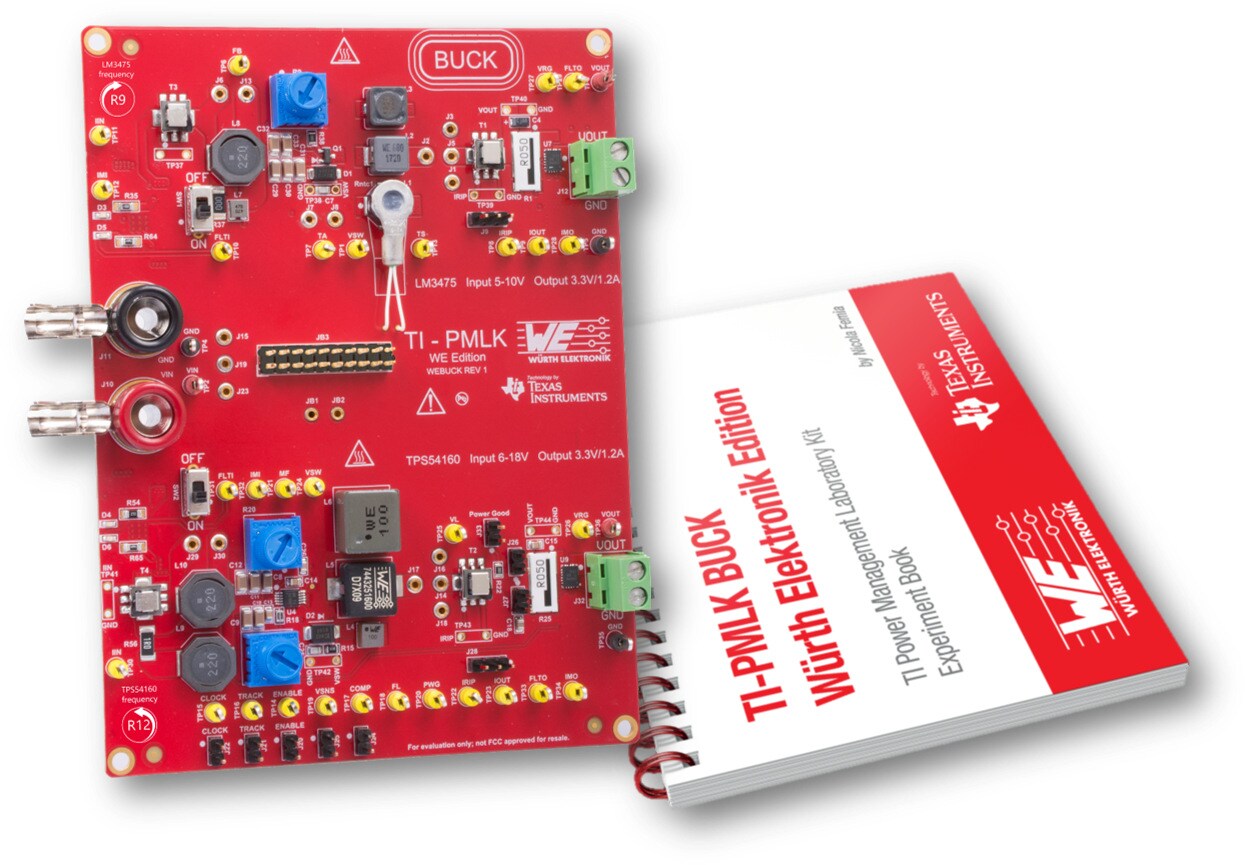 Characteristics
A new hands-on learning kit is available to investigate the impact of magnetics on the performance of a switching power supply and help to speed up your design.
The TI-PMLK Buck Würth Elektronik Edition kit is composed of a power board allowing experimental testing of power inductors, using two step-down switching regulators, one based on hysteretic and the other using peak current mode control operation.
There are two independent sections on the Buck board featuring six types of inductors that can be individually selected, tested and analyzed. The choice of inductor is critical for the operation and performance of the switching power supply. The study of inductor properties such as the type of core, material & size will help you in identifying the right solution for your application and projects.
The kit is accompanied by an online experiment book with structured labs allowing the user to investigate the board, by autonomously performing six detailed experiments for steady state, transient and dynamic conditions commonly seen in real-world applications.
Applications
Buck Power Supply
Power Magnetics Learning
Kit Features:
2 distinct Buck circuits
6 selectable inductors to compare various core material, inductance and size
Adjustable operating conditions: switching frequency, by-passable EMI filter, inductor ambient temperature
Interactive digital book with 6 step-by-step experiments
Input / output over-voltage, over-current and polarity reversal protection
Resistors to overheat an inductor
Temperature sensor to monitor inductor temperature
Low noise test points
Current sense transformers and integrated current shunt
Multiple test points (42)